ABOUT ANDROID TRAINING IN CHENNAI
With the rapid bloom in the usage of Smart phones, most of the companies have adapted to the situation & started using custom mobile applications. So, we, DLK Career Development Centre in Chennai, give you training in Mobile applications provided unmatched user-experience to the customers as smartphones are much more comfortable to them than PCs or Laptops. Our faculty train you in developing the customer centric application We DLK Career Development Centre gives you training in programs that aims at providing fundamental skills for developing mobile applications.
Our developing team of skilled developers have always been engaged in developing high-quality code and user-centric designs for our clients. We provide exercises in developing apps and cover most relevant topics and help you work on live projects in Android, during the training period.
Our training programs are arranged in a more flexible manner; you can choose your own training schedule.
Android Course fees in chennai
All our trainers are working professional with more than 4-5 years of experience in the industry. We have 100% student satisfactory. the students trust quality of the training we provide them. We have projector in our class rooms and we are giving you options of online / offline classes, because of this pandemic situation. We charge you a minimal and affordable fee, which all the students can undergo this course and get a good future in your life.
Android Course In Chennai With certificate &
Placement
We, DLK Career Development Centre, will provide you a certificate after completion of the course, which will be useful for the interview. We will give you 100% satisfactory job-oriented training in our Centre.
FEATURES OF ANDROID COURSES IN CHENNAI
Android views & widgets
Android layouts
SDK Overview
Android application frameworks
Linux kernel, Basic android User interface
Android views & widgets
It allows the programmer design and develop applications that is capable of run on any operating system.
Android layouts
SDK Overview
Android application frameworks
Linux kernel, Basic android User interface
ANDROID COURSE DURATION IN CHENNAI
Regular Batch – Daytime, Morning and Evening
   Time Duration : 65 hours
Weekend Batches – Saturday and Sunday & Holidays
   Time Duration : 15 weeks
Fast Track course Training – (daily 5+ hours)
   Time Duration : 3 weeks
Have Queries? Talk to our Career Counselor for more Guidance on picking the right career for you!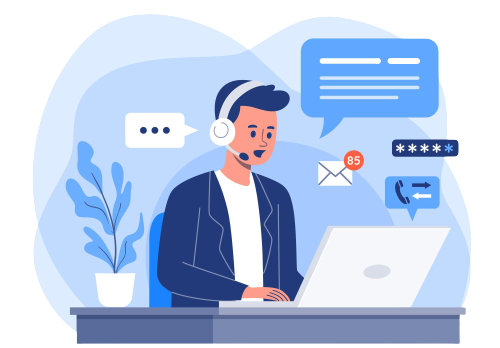 Our trainers have strong technical skills and practical knowledge to focus more on skill – development required for placements in MNC's
Our trainers have unique training method clubbed with practical based learning to transform the students into skilled individuals.
We along with practical classes for the students, we also make to gain hands-on experience on real time we develop professional skills.
This extensive hands – on experience we give training, which ensures that Students absorb the knowledge and skills that you will need to apply at work after your placements.
We prepare the course delivery structure as per student's requirements and offers assistance to each student to achieve career goals.
Corporate LED Live Online Training
Projector LED Based Classroom
Comfortable Individual-Based Training as per Requirement
Comfortable Friendly Based Training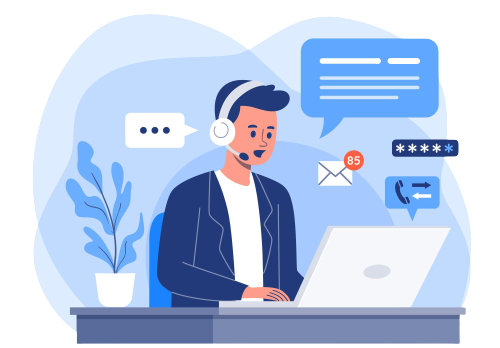 Get unique 1-on-1 Java Training from the experts on the most advanced and in-demand Java Programming
Course Training Highlights
 Course Timing- All days Monday to Saturday from 10 am to 7 pm
 Training hours – 48 to 60 hours
Course – Training in Software installation
Hardware – We make hardware, and show how is it working.
Course Documentation, with PPT or PDF, and project report.
 Certificate – After Successful completion of the training, certification will be done by us.
We take one to one responsibility to every student.
Study Materials will be given
 Programming code – issued
 Guidelines in Technology – will be explained well.
 After completion of the training, successfully, the student will be issued a course completion certificate.
Who can attend this programme?
 College students from 1st year to 4th year
 Fresh pass-out students
 Peoples who are searching good jobs
Outcome of this training  programme
Will be a well-trained Programmer before graduation
Will be a well-trained Programmer before graduation
Acceptance of work in all their fields
 To develop good attitude, speedy in their work
 Will get good placements in MNC's