ABOUT ORACLE TRAINING IN CHENNAI
We, DLK Career Development centre, give training in the Oracle certification course, which now is held in high regard in the global IT community. Becoming an expert in Oracle platforms can be extremely beneficial to one's career, and if a working professional is just starting out, he can gain a competitive advantage over his peers in the field.
Our Oracle Certifications are ideal for IT professionals who want to grow their skills and become certified experts in their field of work. An Oracle certification grants its holders a wider range of opportunities to advance in their careers and they can join the Oracle community with more than 2.2 million certified members.
We have the specialist as trainers and they will have the skills to manage and migrate to the ADW, which is the Autonomous Data Warehouse and ATP, which is the Autonomous Transaction Database. Most specialists are experienced DevOps professionals, cloud data management professionals, and cloud consultants.
Our trainers in Oracle are certified professionals and are great in their training. Nowadays Oracle demands due to almost all companies using Oracle software and other tools for various critical processes. In such a scenario, there is a greater need for professionals who need both fundamental and in-depth understanding of Oracle software and tools and how to best utilize them in their day-to-day jobs.
Our trainers are very supportive to the training people, they will help you to understand the course very easily. We in DLK Career Development centre, collect very reasonable fees which are affordable by everyone.
After compilation of your course, we will provide you with the Certificate. It will help to gain knowledge on how to solve real-life problems using the platform
Working professionals also can become an important asset to companies who are enabling their digital transformation, if they learn Oracle and get certificates from us.
Oracle Training Institute
We in DLK Career Development Centre, gives you training in the course we teach, learners about on Oracle's cloud computing platform and gives basic knowledge and information on the pricing structure, support and operations of the Oracle Cloud Infrastructure.
Oracle Training Course for the beginners
Our DLK Career Development faculties are highly professional and have a long-time experience in this system testing, and they are knowledgeable persons. Our faculties are very flexible to you and ask you to study whenever you want, however you want, and at a speed that suits you. They will explain to you until you understand the concept.
Oracle System Training
You can perform custom filtering with predicates, sort the data and calculate statistics. You'll learn all about these features and more when you get trained in our DLK Career Development Centre. Our trainers in DLK Career Development, give training by experienced persons who have 5 plus years' experience in this Domain. Our faculty will take classes by day-to-day class with videos and notes and access to your learning management system. 
Oracle Course Fees In chennai
We offer you a reasonable and flexible fee for your course in DLK Career Development Centre, which will be helpful for all.
Our Oracle Institute in training
Our trainers make you understand the global market access, and can plan testing services and strategies requirements through the product life cycle. And upgrade your education with courses in the fields of business, technology and creativity.
Oracle Course Online / Offline Training
We give training in on line in Team Viewer, Zoom meet and Google meet. We give training in Off line through well infrastructural class rooms with projector based from which the students can understand their concept very well through a short span of time, when they visualize their concepts.
Oracle certification for students
We grant you course certificates for which you had training in DLK Career Development Centre, after you complete your course which will be helps you the seek good job in wider range of opportunities to advance in your career. It makes you to prove your proficiency and stay relevant by taking part in Popular Oracle Training
Oracle Course in chennai with placement
We help you in Placements in highly reputed concerns also after you finish your training in our training centre.
FEATURES OF ORACLE COURSE IN CHENNAI
Platform Independent
Oracle usability
Server Concepts
Database Objects
Platform Independent
It allows the programmer design and develop applications that is capable of run on any operating system.
Oracle usability
Server Concepts
Database Objects
ORACLE COURSE DURATION IN CHENNAI
Regular Batch – Daytime, Morning and Evening
   Time Duration : 65 hours
Weekend Batches – Saturday and Sunday & Holidays
   Time Duration : 15 weeks
Fast Track course Training – (daily 5+ hours)
   Time Duration : 3 weeks
Have Queries? Talk to our Career Counselor for more Guidance on picking the right career for you!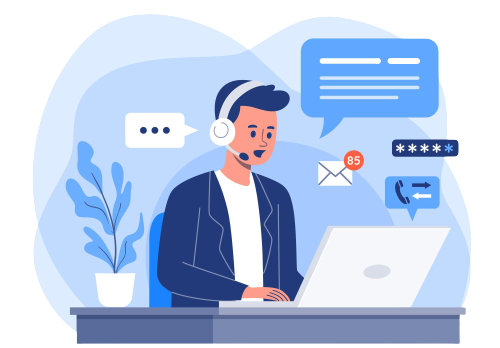 Our trainers have strong technical skills and practical knowledge to focus more on skill – development required for placements in MNC's
Our trainers have unique training method clubbed with practical based learning to transform the students into skilled individuals.
We along with practical classes for the students, we also make to gain hands-on experience on real time we develop professional skills.
This extensive hands – on experience we give training, which ensures that Students absorb the knowledge and skills that you will need to apply at work after your placements.
We prepare the course delivery structure as per student's requirements and offers assistance to each student to achieve career goals.
Corporate LED Live Online Training
Projector LED Based Classroom
Comfortable Individual-Based Training as per Requirement
Comfortable Friendly Based Training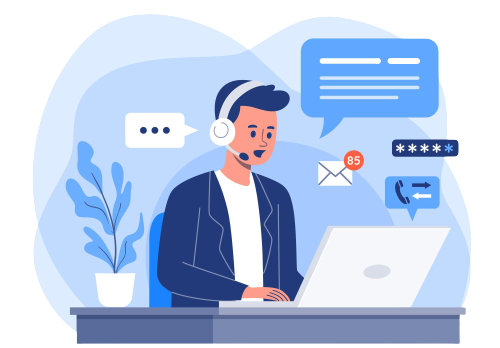 Get unique 1-on-1 Java Training from the experts on the most advanced and in-demand Java Programming
Course Training Highlights
 Course Timing- All days Monday to Saturday from 10 am to 7 pm
 Training hours – 48 to 60 hours
Course – Training in Software installation
Hardware – We make hardware, and show how is it working.
Course Documentation, with PPT or PDF, and project report.
 Certificate – After Successful completion of the training, certification will be done by us.
We take one to one responsibility to every student.
Study Materials will be given
 Programming code – issued
 Guidelines in Technology – will be explained well.
 After completion of the training, successfully, the student will be issued a course completion certificate.
Who can attend this programme?
 College students from 1st year to 4th year
 Fresh pass-out students
 Peoples who are searching good jobs
Outcome of this training  programme
Will be a well-trained Programmer before graduation
Will be a well-trained Programmer before graduation
Acceptance of work in all their fields
 To develop good attitude, speedy in their work
 Will get good placements in MNC's