About Robotics training in Chennai
Robotics is the branch of technology which deals with construction, design, operation, applications of robots. Robotics technology is used to develop machines which can be a substitute and replicate human actions. In our DLK Career Development we give training in Robotics which includes mechanical engineering, electronic engineering, computer science, information engineering departments.
In DLK Career Development, we train with professional trainers who provide real-time training and also projects to the candidates for better understanding. Our DLK Career Development centre is the best coaching centre in Chennai, because the course content is specially designed from beginner level to Master level, which helps you to get a fruitful way to your lucrative career.
We, DLK Career Development centre offers a platform to learn Robotics training in Chennai by practical sessions and also training in workshop methods in various colleges in and around Chennai.
In our centre we give a Robotics training course involving "Hands-on experience", we believe in practice what you preach and therefore each candidate is encouraged to practically conduct each topic that is discussed for better understanding of real-world scenario Robotics. Our trainers in DLK Career Development centre, give practice of comprehensive training that allows candidates to gain all the concepts and skills effectively and to later efficiently apply on their field of work.
Our faculties provide an excellent environment to learn and explore the subject. In every batch, we give attention to one to one candidate so that students get the utmost attention from the trainers. Our trainers and technical team are very supportive and helpful to the students to get the complete subject knowledge according to industry needs, we will provide training material and videos for reference in the future.
In our DLK Career Development centre we charge well, affordable fees only, such a way it may help everyone who have interest to study Robotics. Our trainers will be presence of experts in Robotics real time as the training faculty. Faculty's interaction with each and every student for the better subject retention.
Industry recognized certificates will be provided for the students who perform Robotics training in our company based on Robotics.
Robotics Training courses in Chennai is a rapidly developing discipline, as technological advances preserve; getting to know, designing, and building new robots serve numerous sensible purposes, whether or not regionally, commercially, or militarily.
DLK Career Development Centre in Chennai offers Robotics training as a aspiration to help students to empower their technical knowledge and to start their career with confidence. Our Robotics coaching training center in Chennai will have flexible timings for students and fees is comparatively low when compared to any other Robotics training institute in Chennai. In our Institute you can able to learn all basics and fundamentals in Robotics course.
Learning Robotics in an institute is very much useful for you and you can become a developer in this field. We are offering assured placement and flexible course duration timing for the students. In our center, course fees is low and our experienced staff provide training very effectively as we consider students career importance in our Robotics training institute. For the past years our coaching center have given assured placement for the students completed Robotics course. Considering the duration of the course all fundamentals to be covered and preparing students for placement. Our institute prefers practical classes over theoretical to make sure that students will get knowledge about Robotics.

Robotics Online and Offline Courses
We in DLK Career Development Centre, offer you courses through Online and off line classes for you, through online, we connect you through Google meet, Zoom meet and Team viewer. We take offline classes in our classrooms which are very neat and good infrastructure and Projector based facilities which will be a add up for your easy understanding through visualized training.
Robotics Course Fees in chennai
We, DLK Career Development Centre, offer you very reasonable and affordable fees for this course, as it will help all the students to get the knowledge through us.
Robotics Certification for students
We DLK Career Development Centre, will provide you certificate after your successful completion of your training. It increases the value of your resume and you can attain leading job posts in leading MNCs with the help of our certification
Robotics course in chennai with placement
We help you in Placements in highly reputed concerns also after you finish your training in our training centre
FEATURES OF ROBOTICS COURSES
8051 Microcontroller
PIC Microcontroller
AVR Microcontroller
Keypad Interfacing
8051 Microcontroller
It allows the programmer design and develop applications that is capable of run on any operating system.
PIC Microcontroller
AVR Microcontroller
Keypad Interfacing
ROBOTICS cOURSE DURATION IN CHENNAI
Regular Batch – Daytime, Morning and Evening
Time Duration : 65 hours
Weekend Batches – Saturday and Sunday & Holidays
Time Duration : 15 weeks
Fast Track course Training – (daily 5+ hours)
Time Duration : 3 weeks
Have Queries? Talk to our Career Counselor for more Guidance on picking the right career for you!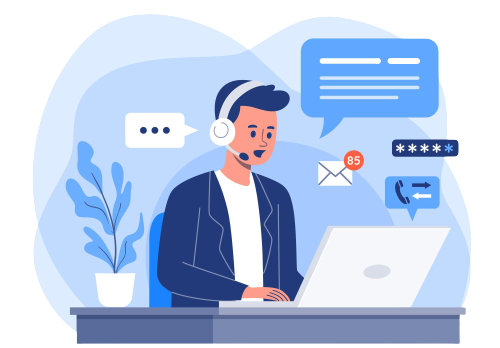 Our trainers have strong technical skills and practical knowledge to focus more on skill – development required for placements in MNC's
Our trainers have unique training method clubbed with practical based learning to transform the students into skilled individuals.
We along with practical classes for the students, we also make to gain hands-on experience on real time we develop professional skills.
This extensive hands – on experience we give training, which ensures that Students absorb the knowledge and skills that you will need to apply at work after your placements.
We prepare the course delivery structure as per student's requirements and offers assistance to each student to achieve career goals.
Corporate LED Live Online Training
Projector LED Based Classroom
Comfortable Individual-Based Training as per Requirement
Comfortable Friendly Based Training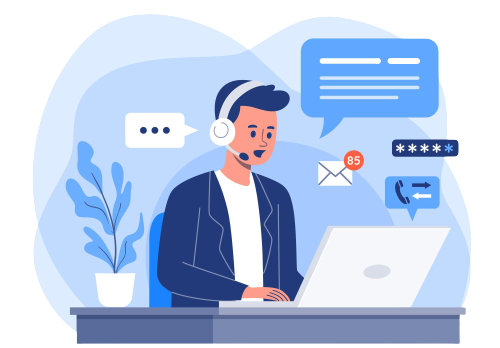 Get unique 1-on-1 Java Training from the experts on the most advanced and in-demand Java Programming
Course Training Highlights
 Course Timing- All days Monday to Saturday from 10 am to 7 pm
 Training hours – 48 to 60 hours
Course – Training in Software installation
Hardware – We make hardware, and show how is it working.
Course Documentation, with PPT or PDF, and project report.
 Certificate – After Successful completion of the training, certification will be done by us.
We take one to one responsibility to every student.
Study Materials will be given
 Programming code – issued
 Guidelines in Technology – will be explained well.
 After completion of the training, successfully, the student will be issued a course completion certificate.
Who can attend this programme?
 College students from 1st year to 4th year
 Fresh pass-out students
 Peoples who are searching good jobs
Outcome of this training  programme
Will be a well-trained Programmer before graduation
Will be a well-trained Programmer before graduation
Acceptance of work in all their fields
 To develop good attitude, speedy in their work
 Will get good placements in MNC's